Welcome to SLÉVÁRNA ANAH Prostějov, s.r.o.
Slévárna ANAH Prostějov s.r.o., a traditional manufacturer of grey cast iron castings, is a family company disposing with pure Czech capital. Its history comes back to 1882 when the cast production started first. Slévárna ANAH Prostějov, s.r.o. succeeded in the competition "The Czech Best" in 2007 - 2010. In 2011 we have got the 57. place. The company tradition and philosophy insists on the good quality and performance even the most challenging requirement of its customers.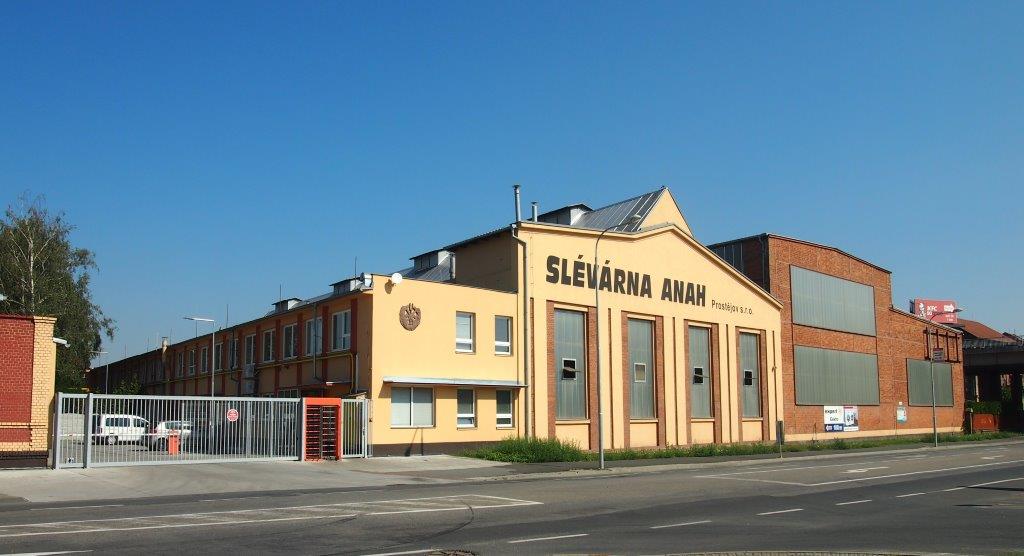 The current annual production capacity of the foundry is at approximately 11 000 tons of grey cast iron castings. The foundry´s pattern shop provides manufacturing of metal, wooden or resin patterns according to the customers´ needs.
The production range of the foundry reflects the current demand of the market. We provide castings for mechanical, engineering, automotive and construction industry, furthermore for pipe fittings and valves and for general use in the customer oriented industries as well.
Our main focus is on the lot production but it is possible to produce small-lots or single-parts-production. At present more than 60% or our production is delivered to EU countries, especially to Italy and Germany. However a considerable part of our export goes to Slovenia, France, Luxembourg and England.
In 2011 Slévárna ANAH Prostějov, s.r.o. succeed in the competition " The Czech 100 best "

SLÉVÁRNA ANAH
Prostějov, s.r.o.
Vrahovická 43
Prostějov 796 02
Tel.: +420 582 808 748
Fax: +420 582 361 759
slevarna-anah@slevarna-anah.cz